Loving wife, mother, grandmother, teacher and friend.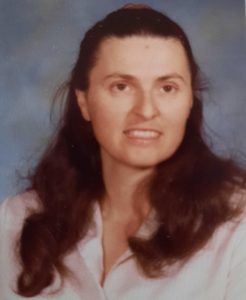 This site is a designed as a memory/tribute site for Colleen Kennedy by her family.  She passed away unexpectedly after a difficult struggle with her health on May 22, 2023.  She was a loving wife, mother, grandmother, teacher and friend to many, and fond memories of her will continue for many years to come.
The intention of this site is to share some of the key things that inspired Colleen including: 1) some photos of her and her friends 2) some pictures of her artwork 3) a playlist of a few of her favourite songs – in case you'd like to grab a glass of wine and take a moment to consider her memory – and 4) some stories about her that can be shared/contributed by some of her close friends, colleagues and family members.
Ideally we would love it if you have a story or photo to share and are able to contribute.  So, if you have any media, stories, thoughts or memories  that you would like shared please feel free to get in touch using the contact page.
Colleen, was dearly loved and will be missed by her family as well as her close friends and hundreds more of her colleges in the teaching community and last (but certainly not least) by the thousands of students she spent a career trying to motivate and inspire.  She taught high-school art and was a respected department-head who loved art of all forms of art from painting and photography to ceramics, sculpture and architectrure to literature, music and theatre and cinema.  She was well-respected and often acknowledged and cited by many as their "favourite teacher" for her inspirational and uplifting approach in the classroom.  She will be dearly missed, by all whose lives she touched however, her memory will live on forever in our hearts.